This fabulous scheme making exercise part of every cancer patients journey is a direct result of the forum and we are proud to raise awareness of it.
FREE Exercise Service for Shropshire, Telford and Powys Patients
The Get Active Feel Good (GAFG) service is FREE to all patients who are living with cancer, the programme is designed to  meet and enable the patient with activity decisions.
What happens at my appointment?
Providing the necessary support, together the patient and exercise advisor will agree and design an appropriate level of exercise tailored to the specific needs of the individual. Exercise interventions will be based upon activities you the patients has enjoyed and have been successful in the past. In addition to his breath of exercise knowledge, the advisor also has links to various local activity resources. GAFG tailors activities to individuals whatever their activity / fitness level and stage of diagnosis. The advisor and patient will agree upon some short term activity goals to achieve, patients will then receive an activity pack which guides them through methods to achieve these personal goals.
Kim has been specifically trained to understand the impact of cancer and side effects of treatment to ensure your exercise will be safe for you.
 How do I get Refered?
Call Kim 07543 827531 or  call your cancer nurse specialist (key worker) or anyone else involved in your cancer treatment.
Where do I go for an appointment?
Appointments take place at either the Royal Shrewsbury or Princess Royal hospitals.
What if I have some questions before making an appointment?
If you would like additional information of the service please contact the GAFG advisor, Kim directly on 07543 827531 or email getactivefeelgood@gmail.com.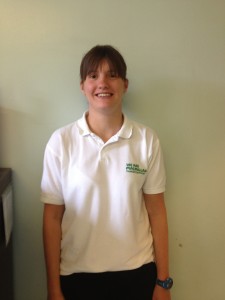 Is exercise really good for me?
The cancer journey can be an emotionally and physically draining experience; logic may suggest that rest is a sensible approach to maximise quality of life. Rest may also be thought to be the most useful method to help reduce tiredness that is so commonly reported during this difficult time. However, emerging evidence1 challenges this notion, by increasing activity levels risk of death and recurrence are reduced by 40 and 50% in respect to breast and bowel cancer sufferers. Becoming physically active can help alleviate some of the many mental and physical side effects of living with cancer:
1. During cancer treatment – physical activity improves, or prevents the decline of physical function without increasing fatigue.
2. After cancer treatment – physical activity helps recover physical function.
3. During and after cancer treatment – physical activity can reduce the risk of cancer recurrence and mortality for some cancers and can reduce the risk of developing other long term conditions.
4. Advanced cancer – physical activity can help maintain independence and wellbeing.
Read Macmillans report on the evidence of physical activity for people living with and beyond cancer.